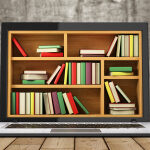 Four years ago I began teaching "Introduction to e-Publishing" and "Creating and Formatting e-Books" through the Christian Proofreaders and Editors Network. The next year I taught them at online conferences and later in-person conferences. This year, in addition to the classes, I will be offering a book based on the class: Practical Guide: Formatting e-Books for Writers. (Take a peek.)
Why for writers? Many writers want to publish a small e-book, but are afraid that it's too technical. Some also don't have the funds to pay someone to do it for them. This guide uses simple steps to prepare a Word document for e-publishing. And what writer doesn't know Word?
Independent publishing, even if using a free service such as Smashwords and doing your own formatting, has costs. Formatting isn't the only cost. There is the all important editing, graphic design, and maybe interior design, if you plan to also release a print version.
You can be a part of seeing Formatting e-Books for Writers be independently published. To cover the cost, I've started a crowdfunding* campaign. Through your contributions to this project, no matter the size, you will be able to receive a pre-release copy of the e-book, the e-book plus print, or free tuition to one of my classes. Here's where you can help.
I look forward to presenting this book to you as a thank you near the end of February, before the release date in March.
*For more information on crowdfunding, see this article at Forbes.com
To further help with the expenses of independently publishing
Practical Guide: Formatting e-Books for Writers, this post
contains affiliate links. I will receive a small commission if
you choose to purchase through those links.