This post contains some affiliate links. Please see my disclosure statementPlease see my disclosure statement.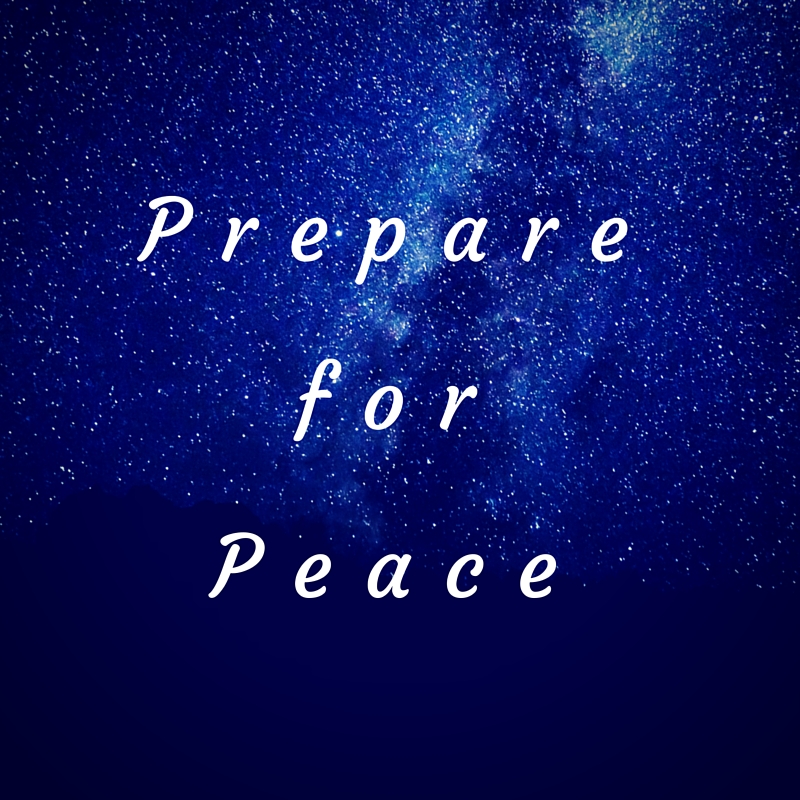 "Are you ready for Christmas?"
"I'm usually have everything ready around January 19."
Yes, I've often answered this way. There was a time that I didn't really feel ready for Christmas. Maybe my idea of being prepared for the holiday has changed because my children are now grown with homes of their own. Or maybe it's the wisdom that God says come with growing older. But it has changed.
There was a time being ready for Christmas meant a pile of gifts cleverly wrapped with homemade bows, a perfectly brown turkey and gravy without lumps, and sparkling decorations neatly placed throughout the house. Oh, that's not even to mention the large full living tree.
Now being prepared means getting my heart ready for the Advent: the coming of a notable person, Jesus. Being ready is having a quiet spirit, rather than a frenzy of activities. I now prepare for the peace of the season. Is it possible to have this kind of Christmas with children and the entire family coming for dinner? I think so.
Pray. I confess. One of the reasons I wasn't really ready for Christmas each year is I didn't begin at the beginning: at the foot of the throne of God. The shepherds and wise men bowed before a manger. We have the privilege of bowing before the throne. Ask God for His advice about your plans for Christmas. Invite Him to take part with you. (Subscribe to Practical Inspirations News and receive "25 Advent Prayers for Your Child.")
Praise. Our school day didn't start without Bible reading. We definitely read all the Gospel stories of Christ's birth. I think, though, specific devotional readings prepare the heart for this season of worship.





Presents. Yes, we all talk about the best gift being Jesus. But do we show it? No matter how we talk about presents with our children we need to emphasize giving over getting. This is the best time to teach, "God so loved the world He gave…. "
Potluck. The tradition in our family was everyone brought some portion of the meal. The person hosting only had to prepare the meat. The meal was served buffet style. It took the pressure off having perfect mashed potatoes, making Aunt Harriet's molded salad just right, and worrying about having the silverware lined up properly at each plate. Sharing is another form of giving and it is so much more fun and peaceful.
Peace. Create peace in your household by taking the entire month off from homeschooling, limit events away from home (choose only THE one event that fits your family best), have quiet nights, or just keep to your family's normal routine. We destroy the peace of the season by rushing here and there and everywhere. After all, it might be better to visit family friends through the year, rather than in the few weeks in December.

You may be able to only make one change this year. It's a start. Each year, instead of planning a myriad of activities, do one more thing that gets you and your family ready for the Advent. It doesn't matter how, just prepare for a peaceful time with the Prince of Peace.

(Originally published at Life of a Homeschool Mom, December 7, 2015.)