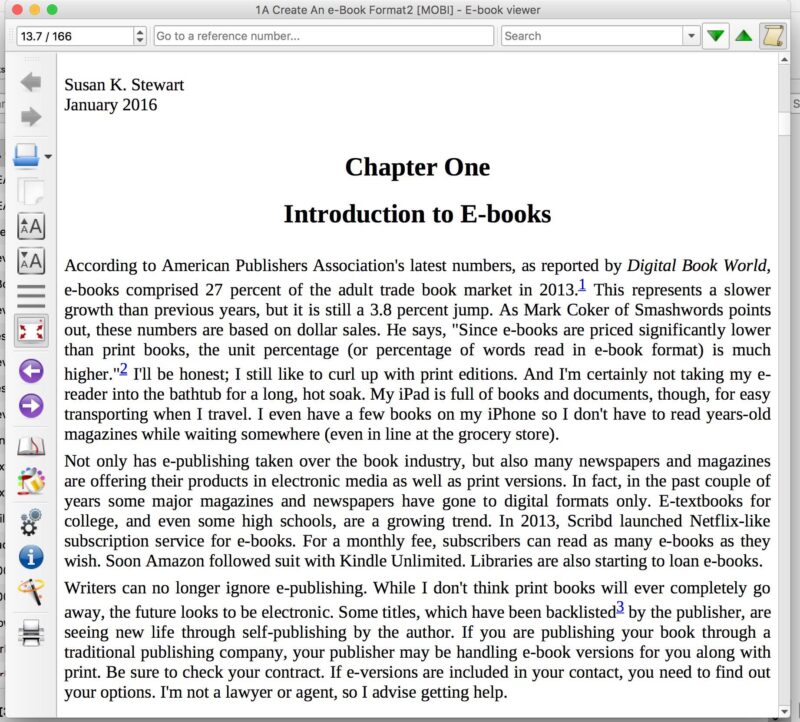 It's exciting with the completion of each step on the way to publication. I've finished a very important hurdle: formatting. The file has been converted. A final look for any details that need to be fixed, then off to the publishing step. You can see the preview file in this photo. Be sure to take a look at the table of contents and grab a sample chapter.
It's the final days of my Indiegogo crowdfund campaign for my upcoming book, Formatting e-Books for Writers.
To add a little fun to the campaign, I've set up a raffle during this next week. Contributors have the opportunity to win a $25 Amazon gift card. Plus, I've added a few bonus entries to increase your chances of winning. Follow the links provided below and watch your e-mail for notification on February 13, 2016. Thank you for sharing in the project.
[promosimple id="903d"]