Dr. Melanie Wilson is a Christian psychologist turned homeschooling mother of six. Her life can be a little crazy, so she looks for sanity-saving ideas to use and share.
The Organized Homeschool is a practical guide for achieving homeschool success, even if you're not naturally organized. As you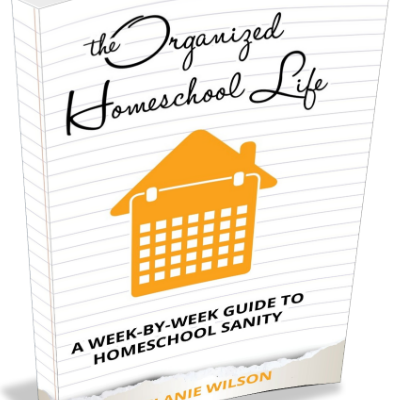 complete the weekly challenges, you will save time and money so you can enjoy teaching your children.
Inside you'll find:
Short, daily missions that don't feel like a burden.
Help with creating systems that will get and keep you organized.
Practical suggestions for building stronger relationships with the Lord, family, and friends.
Reminders to prepare for holidays, celebrations, and homeschool tasks at just the right time.
Organizing ideas for all the areas of your life: church, hobbies, business, & more.
Connect with Melanie on Facebook.
This post contains affiliate links. Please see my disclosure statement.