Katie Kimball is chief-mess-maker and work-in-progress mom of four from Michigan. She has spent ten years on the real food and natural living journey, at first encountering frustration after frustration as time and budget pressures competed with the health goals for her family. Katie has discovered a myriad of tips and strategies along the way to keep her sanity. She gives you the tools to have more real food in your kitchen and tips for sustainable living, while sprinkling in time for fun.
Don't let your kids grow up without knowing how to cook! You don't want them to live on frozen pizzas from age 18 on, do you?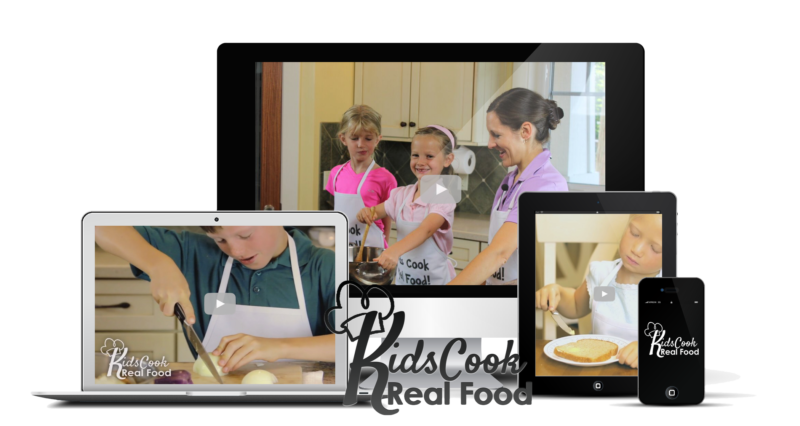 This eight-week multimedia online eCourse is designed to help parents teach their kids to cook. As a trained teacher, I've simply done the brain work for you, organizing over 30 basic kitchen skills into a logical progression and creating kid-friendly terminology for what we do in the kitchen…so you can do the fun part:
* Spend quality time with your kids
* Train them with life skills without disciplining them
* Create and eat healthy foods together
* Integrate technology and cooking
* Fight back against processed foods trying to take over your family!
Connect with Katie on Twitter.